Job fair is the best platform for both job seekers and recruiters to reach their goals. It helps you to land the dream job. Let us discuss some benefits of partaking in a job fair.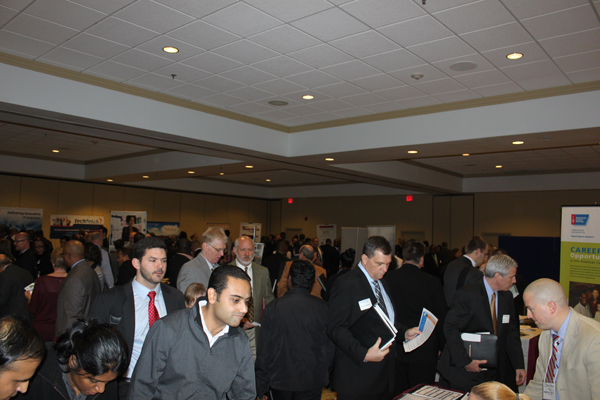 By attending the job fair, job seekers can network with employers. There will be on the spot interviews. It is the best chance to showcase your skill set to them. You can gain more experience in handling employers. More than 100 companies will be participating in a career fair. It will be a great opportunity to meet many company representatives face-to-face and discuss job openings. You can gather information about potential career possibilities.
It acts as a valuable tool for job seekers to know which organizations are hiring and came to know the new kind of job opportunities. You can increase your self-confidence and interviewing skills by participating in the job fair.
Your resumes will be distributed to many employers. It may be used by the company later for their future hiring positions. You can gain knowledge about the latest job market trends. It is one of the free resources to land your dream job.
Now-a-days, there are many companies organizing job fairs in various places. It is the best way to get job placement.
Are you eager to attend a career fair? Recently, our organization Techfetch has partnered with ITA to conduct a tech job fair on February 7 at Chicago, IL. For more information,visit here