Techfetch  hosted a Global Tech Recruiter Meet on February 16, 2013. It brings together various recruiters, talent acquisition managers, and other recruitment professionals of various companies at one place.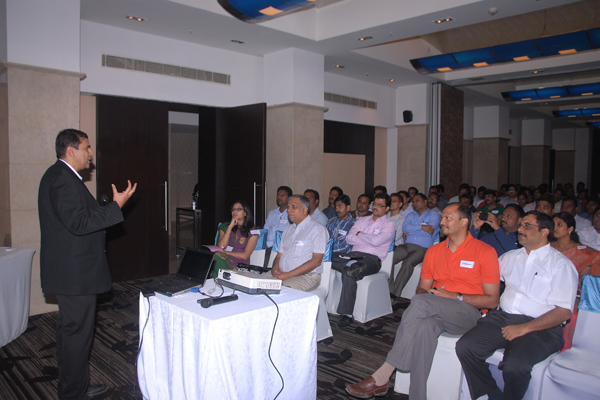 Many employers participate in this meet. Nimish Gupta (Assistant Vice President HR Recruitment, Mahindra Satyam) provides a keynote speech on "Global Recruitment Trends & Demands".  Our Executive Vice President, Swami Nathan delivers a wonderful talk on "How to increase your Clients & Placements". It provides them a clear idea about the various recruitment trends and how to target the clients.
This meet acts as a great opportunity for them to network with the employers of other organizations. They came to know about present recruitment techniques. They discussed various technologies and developments that can enhance recruiting performance.
They get introduced to various companies.
To view the memorable moments of meeting, visit here